Javea Blinds and Window Dressings
When Quality, Reliability And Service Are The Key Factors
Javea Blinds is your one stop shop if you are looking for blinds installation in Javea Spain. Whether you are looking for a window dressing service in Benitachell or outdoor window blinds shades in Ondara, you could not make a better choice to fulfill your needs than with Javea Blinds – the leading supplier of handmade curtains in Javea Spain with 16 years in business. Providing reliable outdoor curtain shade in Moraira Spain and other solutions at highly affordable prices, it is the working ethos of Javea Blinds. And if you are looking for a bespoke blind curtain for windows in Jesus Pobre, you can find all you need with Javea Blinds. Just simply reach out to us with your window covering in Moraira requirements, and we will handle everything for you.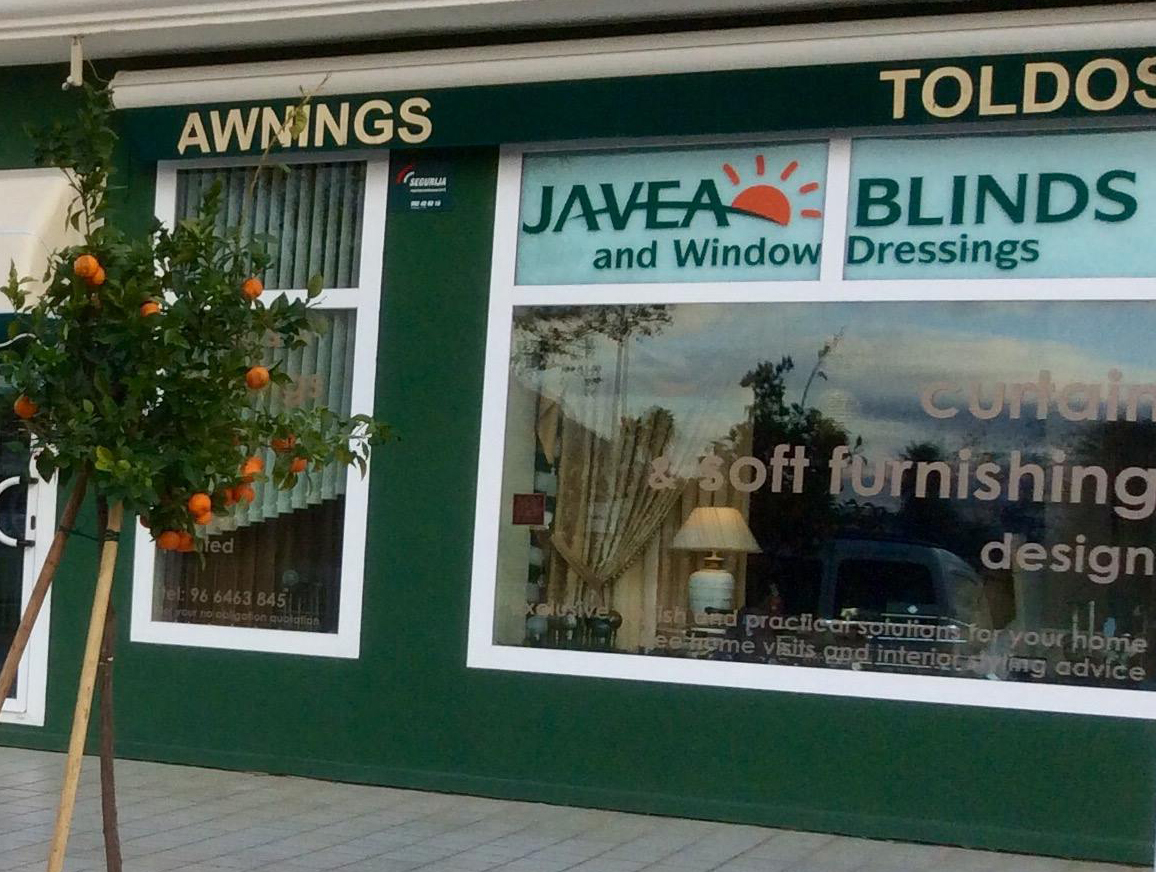 Made To Measure
We may be a small team but we're big on service excellence and customer satisfaction.

At Your Convenience
We aim to supply and fit your blinds & awnings within only 10-14 days and curtains within 2-3 weeks.

We Do It All For You
You can be assured our team is focused on ensuring you get what truly matches your requirements.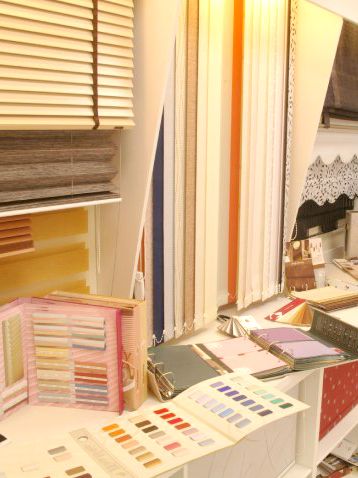 About Javea Blinds and Window Dressings
Quality Blinds, Awnings and Curtains in Javea
At Javea Blinds and Window Dressings we pride ourselves on the supply of high quality blinds, hand-made curtains, pelmets and soft furnishings - created individually to your specific requirements.
Testimonials
We've just had a lovely new outside blind fitted at Quicksave Javea supplied by Jane from Javea Blinds.
Great service, great price, and a great job by Gary replacing the very old worn one.
Highly recommended for blinds and curtains.
Great work xx Excellent Job, care and attention.
What a fantastic business! Jane and Gary were so helpful to me. This business is second to none and I will recommend them at a drop of a hat. From start to finish on my awnings I couldn't have asked for better service.
Our customers are always happy with the service from Javea Blinds, Bernard and Birgit were delighted with their Blinds Installation in Javea Spain, Shane recommends our window dressing service Benitachell. Jane and Richard Dul have recommended to a friend for window coverings in Moraira. You can see all our satisfied customer testimonials.